Please note, much of my artwork is sexual or pornographic in nature!
You can find the majority of my artwork on my furaffinity or patreon, and occasionally on twitter! Please check my contact section!


All of the following prices are base prices. They may be subject to change depending on the complexity of the piece. Commissioning me means you accept my terms of service.
All prices are in USD unless otherwise specified.




IconPrice: $20Size: 200x200,I paint either the head or bust of the OC. Most animals I do full bodied.




ChibiPrice: $30I try to make these full body. If I feel the character won't look good as a full body I may change the view to make it look better.




HeadshotSketch - $25Lineart Only - 30Flat Color - $35Colored/Shaded - $40



BustSketch - $35Lineart Only - $40Flat Color - $45Colored/Shaded - $45



Waist UpSketch - $45Lineart Only - $50Flat Color - $55Colored/Shaded - $60



Full BodySketch - $65Lineart Only - $70Flat Color - $75Colored/Shaded - $80



Mini-Ref Sheet
(Full color, comes with face closeup and one item of choice.)
$75



Character Ref Sheet(Choice between two sides, or one side and chibi ref, and two small items of your choice.)Flat Color - $130Colored/Shaded - $155Please note, there is an extra charge for designing a character with no prior references, starting from $15!



Sketch Page
(One flat color full body, two headshots, and two to-be-determined objects (ie. paw, mouth, eye close up, chibi, etc.) of my choosing)
$50


Badge Art
(Headshot or Bust)
$70


ExtrasCustom Background - $30Extra Characters - +%50 per character.Animations Starting From - $25



I may do some art for GD or for life digos.  The current digos I will do art for are the following:




WerewolfDragonTuskerHedgenPhoekinPort Spaces




Portrait ArtStatic Non-Remapping - $20Static Remapping - $25Animated Non-Remapping - $50Animated Remapping - $60Walkabout/Avi ArtStatic - $150Animated - $300Item ArtSmall - $5+ per item.Large - $10+ per item.Floors - $10 per floor design.Walls - $15 per wall design.
Basics


I reserve the right to decline any commission requests.


Typically it does not take much time after that for me to finish a piece, however, the size and complexity of the order, as well as how many orders I have at the time, will also cause the amount of time to vary. I do try to work as quickly and efficiently as possible.


Be kind and be patient.


Feel free to ask for WIPs, but remember that the more I have to check in, the less time I may have to work on your piece.


I do not work weekends. If you email me or message me I may not reply until Monday.


All rules are subject to change.




Permissions


Any art you receive will come with a non-commercial license. This means you can upload the image onto social media, etc. You must also reference me (Jasdeki or Jasdeki Design) as the artist. You may not receive financial gain from my art.


Any bases or adoptables you may purchase from me you have the same permissions as listed.


You may recolor, crop, and resize artwork as you like, provided I remain referenced as the artist.


Any refund or funds reversal is a cancellation of the contract, meaning that any WIP or art not paid for is subject to resell or destruction. This also cancels your right to use the work in any form.


While I do fanart images, I will not accept any OC art requests for characters that you do not have permission to use.  Exceptions being gifts for friends, etc.


Any ordered piece must have my watermark or signature when being reposted on social media. This will typically be my signature or my pixelated blood drop in the corner.


If you wish to resell any adopts, you may do so up until the amount you paid originally for the adoptable, additional artwork not included. I do not allow re-auctioning of my work.




Payment


Please message me or email me to discuss commissions. Do not send payments before I approve the request. If I approve I will then ask for an email address for which I can send you an invoice for payment.  Invoices must be paid before I begin work on the piece.


All prices are in USD. I use PayPal only. I only accept Imvu credits for select pre-made artwork.


I may under some circumstances accept Furcadia Digo life trades or Stygian species items or trades for artwork.


Any bids made for auctioned artwork may not be revoked after being placed. If you win the auction with the highest bid, you must pay. If you do not within the first two days after winning, the art will go to the second highest bid.


If you cancel the commission, I will refund you a percentage based on the time spent on working on your art.


If I receive a chargeback or funds reversal, I will end any future proceedings with you and revoke the use of said image(s).


Auctions, adoptables, and completed artwork are non-refundable.


Full refunds are only eligible if I have not yet sent you a first WIP of the piece. After the first WIP, I will refund you based on the number of hours put into the piece.


Refunds can take up to four weeks to process.




Other


I will make explicit NSFW material, whether it be sexual or violence, however, I will NOT make any pieces that express a political or religious statement, etc.  I refuse any under 18 characters for any artwork of any kind of nsfw nature.


I will work with you if you have a deadline, however, I express my right to require a fee for the rush.


Any revisions of the artwork after completion will be an extra cost, at my discretion. The WIP period is where any active revisions must take place.


Any lost contact longer than a month will put your commission on hold. I will update you if something pushes back the timeline of your commission, but I also expect to receive some kind of check-in from you as well.


Lost contact over six months will cancel our contract and I reserve the right to either resell or destroy the work in progress.


Commissioning me on any platform is agreeing to my TOS.  It is your obligation to read and understand them.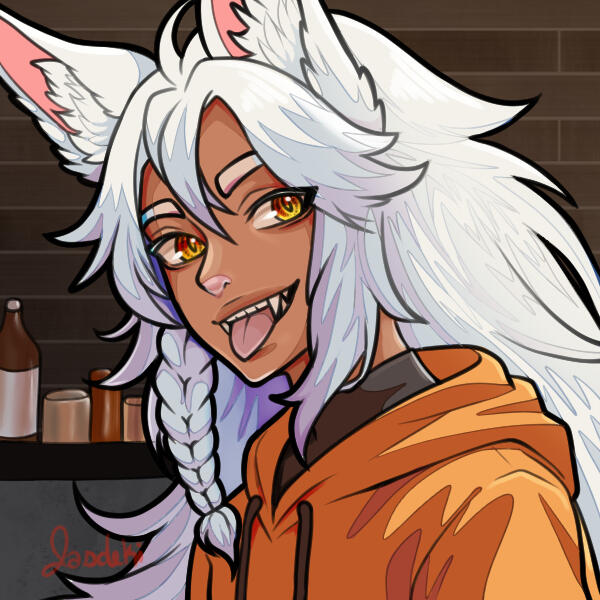 About
I am a digital artist in Toronto.  I live with my partner and our three pets.  Most of my time is spent either working on art or gaming with my partner or friends.  I have a deep love for both horror and fantasy, which shows a lot within the artwork that I make.  I tend to draw with a more graphic style, using vivid colors and high saturation with a bold line art.


I'm a part of the lgbt+ community and I strive to support others within the community.  I am a humanitarian leaning person.


Thanks for stopping by and feel free to leave any questions or comments you'd like!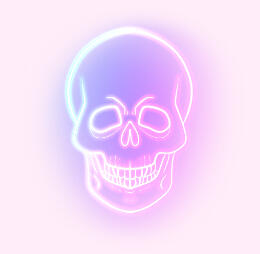 Please check me out on any of my socials or other art spaces!
Follows, likes, and shares mean the world to me!